I-Octane honoured for 10 years at Sumfest
July 21, 2018
Dancehall artiste I-Octane, who has had the enviable distinction of being the closing act at Reggae Sumfest twice, was honoured for his 10 years of performing at the annual festival after yet another stellar performance on Night One of this year's festival.
"It is a great honour to be getting this award because I have been putting in the work over the years," said the prolific hitmaker. "This means at lot to me."
I-Octane said he had contemplated not working on the festival again because he was not included in the line-up last year.
"Last year dem bench and me se me nah go work Sumfest again but me and Joe (Joe Bogdanovich) and Skatta (Cordel Burrell) work it out and be decide fi come back," said I-Octane.
Skatta Burrell, on behalf of the promoters Downsound Music, apologised for overlooking I-Octane last year while congratulating him for his longevity as one the festival's outstanding performers over the years.
Carlene Barnes, who travelled from Clarendon, was impressed with I-Octane's performance.
"This is the kind of performance that justified my love for this artiste," said Barnes. "He knows how to connect with the people."
In his set, which was laced with the majority of his popular hits, the versatile I-Octane did the majority of his stint inside the VIP area as he left the stage, jumped a few fences and then used a garbage bin as a makeshift stage, from which he delivered a blistering set.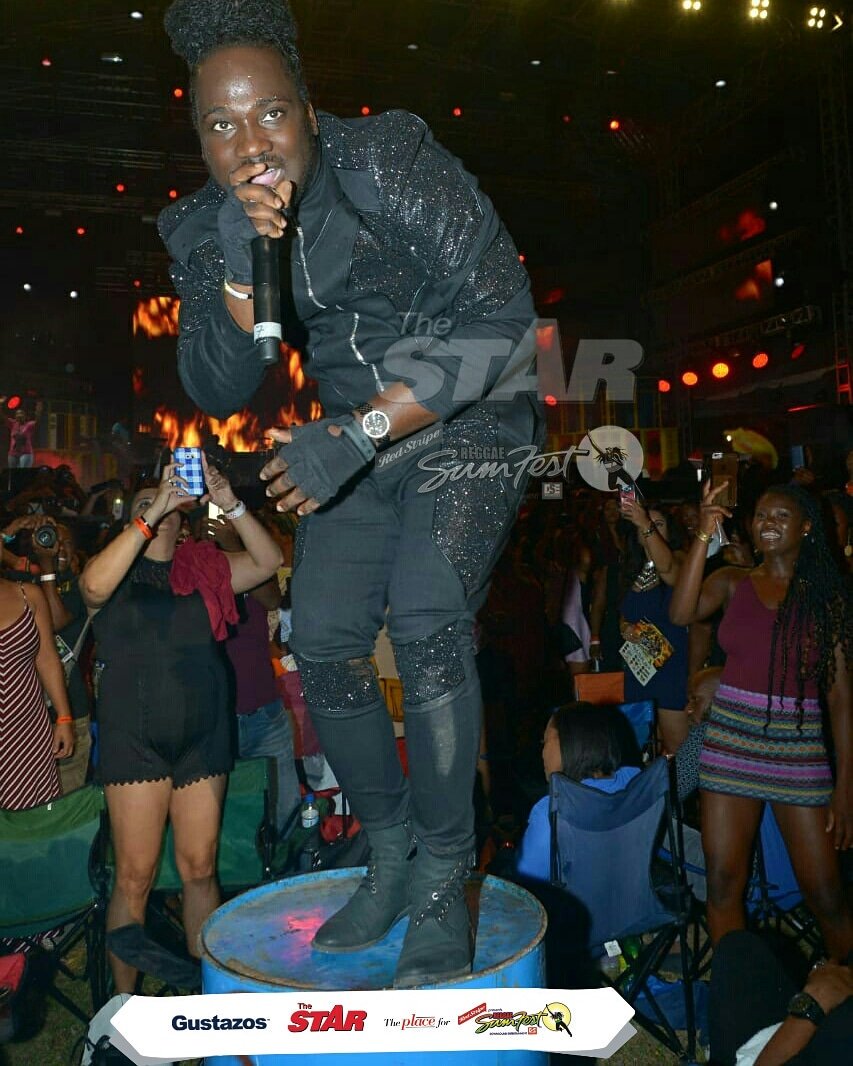 "His performance showed that he is committed to go the extra mile for his fans and to impress the crown," said Nick Ford. "He wasn't on the show last year and so he wanted to ensure that fans felt his presence and he delivered on that," he added.
Oniel 'NazzleMan' Scott, a long time fan of I-Octane, was impressed with I-Octane's performance.
"Sometimes as an artiste, you deh far from the crowd and can't get that intimacy, and so what he did was very creative," said Nazzleman, who is also the 2018 Jamaica Festival Song winner.
"Not every artiste would use up half their set to do that and so I admire I-Octane for what he did. A man have to now go hard to compete or even top that performance. It was full of energy and entertainment," he added.
I-Octane dropped hits such as 'Mama You Alone', 'Missing You' and 'Lose a Friend' before touching back the stage for 'Unfair Games' with Yanique 'Curvy Diva' Barrett.