MoBay fans crown Rygin king of the west
July 21, 2018
New dancehall sensation Rygin King made his Reggae Sumfest debut a memorable one after stealing the spotlight in the segment dubbed 'MoBay Tribute', on Night One of the 'greatest reggae show on earth'.
The 'MoBay Tribute' featured Rygin King, Teejay and Tommy Lee Sparta performing at daylight, Saturday, to bring the curtains down on what is widely regarded as dancehall night.
"Trust me, Rygin King mash up de place, I came here rooting for Tommy Lee Sparta, but me haffi give it to Rygin King," said Karrisse Wright-Smith, who was among hundreds of Montegonians who turned out to support the western trio.
"I believe Teejay was also quite good and as usual, Tommy Lee never let us down," she said.

Rygin King could do no wrong for the Mobay crowd.
Kenyon Hemans / Photographer
 
Rygin King, clad in white, took the stage to resounding applause and basically took charge. With lyrics flowing with consummate ease, the 23-year-old Glendevon native was all passion as he bounced around the stage, delivering his hard-core lyrics, much the delight of the fans waving banners with his picture, and urging him on with the roars of approval. At the end of his allotted time, he kept going much to the delight of the fans, but to the annoyance of stage manager Worrell King.
"It really hard fe the man left the stage when him have the crowd weak and the fans urging him on," said Floyd Scott, who was unequivocal in declaring Rygin King the king of the west.
Teejay, who took the stage after MC Nuffy somehow managed to get Rygin King off the stage, did justice to his billing as he had the fans, especially the girls in front of the stage, going wild as he unleashed his velvet-smooth lyrics.
The 'UpTop boss' Teejay at ReggaeSumfest 2018.
"Him give me goose pimples ... what a man sound sweet," remarked Dawn Spence, as she hustled to the backstage area as Teejay exited the stage. "The $7,000 to come in was steep, but I believe I got full value from Teejay alone, although me really love how Spice and Bounty Killer perform."
Tommy Lee Sparta closing Dancehall Night at Sumfest 2018.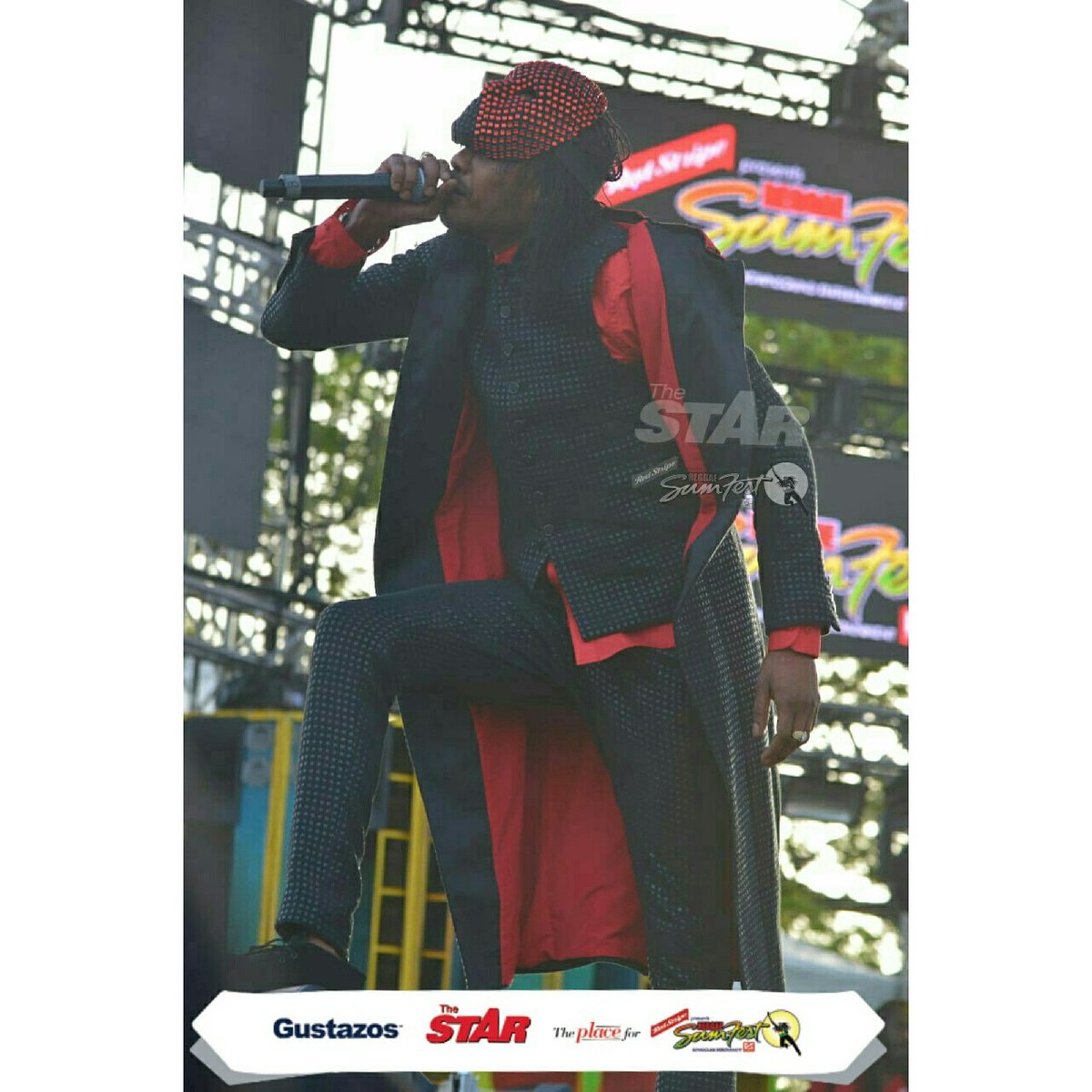 Tommy Lee Sparta, the most accomplished of the Montego Bay trio, gave a mature performance, which reflected the phenomenal growth in his career over recent years.  Once he hit the stage, he was a man in control, and he didn't have resort to his 'Sparta' battle cry to get the fans moving.
"I am really happy for Tommy Lee. I like the emotions he showed out there ... after all the fight he has been getting, he is still standing tall and making his music talk for him," said Sharon Williams, a perennial face on the festival's dancehall night. "With his talent, I just want to see his career keeping moving so that he can realise his full potential."